Welcome to the Schaumburg Jeep Service Department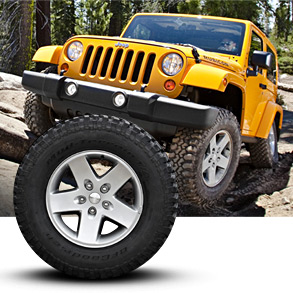 At Schaumburg Jeep we offer a wide range of car repairs and service updates including general repairs and maintenance, Chrysler, Dodge, Jeep, RAM factory recalls and warranty service on all models. Whether you need an oil change, transmission service, brakes, or even engine repair, Schaumburg Jeep has you covered.Use our handy schedule service form to set up an appointment and one of our service advisors will contact you shortly.
Our Services Include:
Lube, Oil & Filter Change
Front End Alignment
Maintenance (Wipers, Headlights, Etc)
Replace / Adjust Brakes
Service Package
Muffler / Exhaust Repair
Coolant Flush
Vehicle Checkup / Inspection
Transmission Flush
Electrical Service
Tire Balance
and more!
Filter Replacement
Tire Rotation
Why service your vehicle with Schaumburg Jeep?

At Schaumburg Jeep, you can expect prompt, courteous services and the superior workmanship that your Chrysler, Dodge, Jeep, RAM vehicle deserves. The customer is our number one priority. Whether you are visiting us for routine maintenance or repair, our service professionals are ready to assist you.
We know that when your car is down, it can be a major inconvenience. This is why we provide fast, high quality services at reasonable prices. Contact Schaumburg Jeep today for all your automotive service needs.
Quality Licensed Parts
Schaumburg Jeep is dedicated to providing you with Genuine Chrysler, Dodge, Jeep, RAM Automotive Parts, as well as providing the most complete inventory. We stock and sell GENUINE Chrysler, Dodge, Jeep, RAM PARTS.